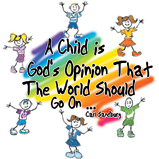 glitter-graphics.com

A very busy day we had yesterday. Sent princess to school for a couple of hours, as she didn't want to miss school. Then picked her an hour before classes ended and rushed to pick up Mum's friend and kids and went to Ikea Tampines for lunch and an hour at the playground cum ball pool. The crowd at the cafe was alright, but the queue to get into the play area was madness. A half an hour wait. Was very happy that the kids played very well together. There will be another playdate planned soon.

After an hour of fun for the kids, during which we mums got to go shopping, we headed off home to change then rushed down to the Swan Lake dance appreciation at Esplanade at 4pm. Thank God for my mum who drove us around. Thanks mummy!




glitter-graphics.com

The dance appreciation wasn't really a performance but rather to introduce kids to ballet, although a friend did feel that it was rather commercialized and not too suitable for very young children. Pas de deux (dance for two), although I think what they did also comprised of the Pas De Deux, grand (dance for two, grand), was what they featured yesterday. The dancers were wonderful and I believe they make up the actual cast of the full performance of Swan Lake this December. Whoever thinks males who dance ballet are girly, think again! They need plenty of strength as they are the pillar with which the female dancers lean on, and oftentimes to carry them. A lot of upper arm strength is needed. And the amazing thing is that they make it all seem so effortless. Am glad that my little girl enjoyed the performance at the end where they showed a little of Swan Lake. She was like, 'wow', as she's not seen proper ballet before. Although I doubt she can sit through 4hrs of Swan Lake. Neither can I hahaha. We went with her little friend Cheyanne and bumped into a few other friends, 2 of whom are from her ballet class.

After the performance we stayed back to take photos with the dancers. Odette was the most popular as all the children liked her sparkly white costume.